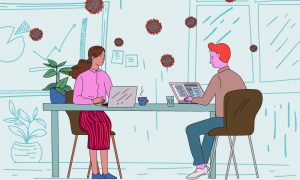 CDC Now Warns Americans to NOT Get the J&J COVID Shot over Blood Clot Risks
Posted on 12/17/2021
---
In a big blow to Johnson & Johnson shareholders, advisers to the Centers for Disease Control and Prevention (CDC) unanimously recommended Americans to not get the J&J COVID shot over a rare blood clot risk. This is after a number of deaths that were associated with the coronavirus single-dose vaccine. Furthermore, in a previous SWFI article, the effectiveness of the J&J shot against the omicron COVID-19 variant is proving to be futile from lab results in a South African study.
CDC Director Rochelle Walensky accepted the panel's advice.
The COVID-19 vaccines are mandated in some cases with certain jobs in the U.S. Earlier, the Biden administration tried to use an obscure OSHA law to mandate medium-to-large U.S. employers to get their employees to get vaccinated or face major fines per employee. Various courts shot down the commands from the executive branch of U.S. government.
The three approved COVID shots in the U.S. are the J&J shot, Moderna, and Pfizer. The CDC panel is recommending people take the Pfizer and Moderna shots instead. The CDC experts say that the two mRNA vaccines do not have the same risk. The experimental vaccines provided little data when released. Now that more Americans have received the COVID vaccinations, more data is being obtained on the safety and effectiveness of each COVID therapy.
Keywords: Pfizer Inc.