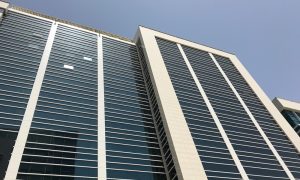 Mubadala and Shipbuilder Fincantieri Sign MoU
Posted on 12/19/2021
---
Abu Dhabi-based Mubadala Investment Company signed a Memorandum of Understanding (MoU) with Fincantieri S.p.A. Fincantieri is an Italian shipbuilding company based in Trieste, Italy. The shipbuilding company builds both commercial and military vessels.
Per the MoU, the parties will work together through specialized subsidiaries to jointly advance a number of innovation and industrial projects. The parties will also study to identify other areas of collaboration, such as the development of integrated industrial services for waste transformation platforms for small and medium commercial and industrial facilities.
Mubadala, through its subsidiary Sanad, will also offer after sales services to Fincantieri products as well as other OEMs products. Sanad was born out of Mubadala Aerospace's renewed strategic focus on customer support through engineering and leasing excellence, underpinned by industry-leading reliability, innovation and technology.
In 2013, Fincantieri acquired Norway-based Vard Group AS.