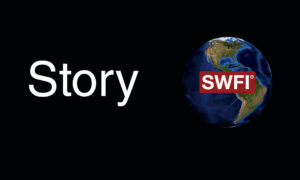 Bennett Goodman and Tripp Smith Reconnect as Hunter Point Capital Made an Investment in Iron Park Capital
Posted on 01/07/2022
---
Hunter Point Capital (HPC) is an investment firm focused on taking minority stakes in middle-market alternative asset managers. Hunter Point Capital announced a strategic investment in Iron Park Capital (IPC), a global alternative investment manager with deep experience investing across public and private credit markets. All proceeds of the investment will go to IPC's balance sheet. IPC's investment process, management and day-to-day operations will remain unchanged. Iron Park Capital was established in 2019 to offer credit solutions designed to meet the needs of institutional investors and borrowers. IPC focuses on creating long-term strategic partnerships with institutional investors globally.
Terms of the investment were not disclosed.
Bennett Goodman co-founded Hunter Point Capital and serves as its Executive Chairman. Prior to HPC, Goodman was a Co-Founder of GSO Capital Partners. Tripp Smith is Iron Park Capital Partners' founder and CEO. Tripp Smith is a Co-Founder of GSO Capital. GSO Capital was eventually acquired by the Blackstone Group.
Advisors
Houlihan Lokey served as financial advisor to IPC. Kirkland & Ellis LLP served as legal counsel to IPC and Fried Frank served as legal counsel to HPC.
Atlantic Park
Atlantic Park, IPC's private credit platform in partnership with General Atlantic, provides strategic capital to address financing needs of high-quality companies seeking a long-term partner. Atlantic Park, established in 2020, is currently investing a $2.2 billion fund and has made opportunistic credit and preferred equity investments across multiple sectors including healthcare, branded consumer and business services.