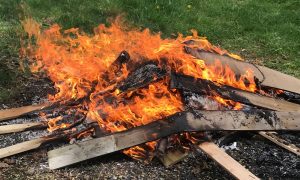 Vauban Infrastructure Partners Buys a Portfolio of 8 District Cooling and Heating Systems Across Northeast and Michigan
Posted on 01/07/2022
---
On December 30, 2021, Vauban Infrastructure Partners entered into a definitive agreement to acquire the entire stake in DB Energy Assets, LLC and Beacon Energy Holdings LLC, which collectively own a portfolio of eight district cooling and heating systems across the Northeast and Michigan, from Basalt Infrastructure Partners II LP and DCO Energy, LLC.
DB Energy Assets, LLC and Beacon Energy Holdings LLC has a portfolio of district cooling and heating systems diversified by location, technology, and customers, alongside an experienced management team that will support the platform, its existing customer base and its long-term growth following closing. The entity currently operates across six states, providing reliable, sustainable, and cost-efficient sources of energy solutions to a diverse customer base including universities, urban centers, hospitals, and commercial and industrial customers.
The closing of the transaction is subject to the satisfaction of customary regulatory and other approvals.
DCO is one of the largest generators of cogeneration and renewable energy projects in the Northeast. DCO personnel have developed more central energy facilities for the gaming industry than any other third party firm.
Advisors
Vauban was advised by RBC Capital Markets as a financial advisor and Allen & Overy as legal advisor, as well as KPMG, Arup, PA Consulting Group, Cushman & Wakefield and Aon.
Basalt and DCO Energy were advised by TD Securities as financial advisor and Morgan Lewis & Bockius as legal advisor.
Keywords: Basalt Infrastructure Partners LLP.