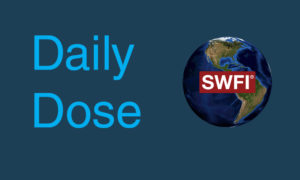 DAILY DOSE: January 17, 2022
Posted on 01/17/2022
---
1. LESS BABIES IN CHINA. There were 10.62 million babies born in China in 2021, down from 12 million in 2020, according to data released by China's National Statistics Bureau. That is the fewest number of births since at least 1950, according to calculations based on official data.
2. Former Mali President Ibrahim Boubacar Keita dies aged 76 at his home. He led Mali from 2013 until he was removed from office in a coup in 2020.
3. The People's Bank of China cuts a key interest rate for the first time since April 2020.
4. On January 14, 2022, International Holding Company's (IHC) wholly-owned subsidiary IHC Food Holding acquired a 75% controlling stake in Abu Dhabi Vegetable Oil Company (ADVOC). This deal is part of a settlement agreement with Dubai Islamic Bank against a total consideration of 91 million dirhams, IHC said in a disclosure to the Abu Dhabi Securities Exchange (ADX).