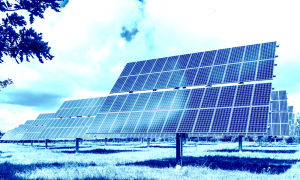 Fifth Third Bancorp to Acquire Dividend Finance
Posted on 01/20/2022
---
Dividend Finance is a California based specialty lender providing financing for home energy improvements through consumer loans and PACE assessments. Fifth Third Bancorp inked a deal to acquire Dividend Finance, a fintech point-of-sale (POS) lender, providing financing solutions for residential renewable energy and sustainability-focused home improvement. In 2020, Fifth Third set its first sustainable finance goal of US$ 8 billion to be achieved by 2025. This includes lending and financing for solar, wind, geothermal, biomass, and hydropower.
Dividend Finance (originally known as Dividend Solar) was founded in 2013 in San Francisco. The company is led by its CEO Eric White. Founded in 2009, LL Funds is an independent investment firm. LL Funds is the majority shareholder in Dividend Finance.
"We are proud and excited to join the Fifth Third team. Their focus on tech-driven innovation and leadership on ESG matters is well known and will complement our culture. Dividend's ability to leverage the extensive balance sheet, advantaged cost-of-funds and broader resources of Fifth Third will provide a tremendous edge to our customers and enable us to continue to accelerate growth," said Eric White, Dividend Finance CEO.
The acquisition is subject to customary closing conditions, including regulatory approvals.
Advisors
Fifth Third currently expects the transaction to close in the second quarter of 2022. Macquarie Capital served as financial advisor and Dentons served as legal counsel to Dividend Finance.