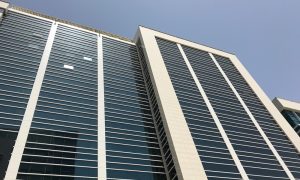 Mubadala, RDIF, and SberInvest Back Russian Data Center Operator IXcellerate
Posted on 01/25/2022
---
IXcellerate is a commercial data center operator and the home for hypercloud in Russia. IXcellerate raised around US$ 190 million in financing from existing and new investors including Mubadala Investment Company, SberInvest, and the Russian Direct Investment Fund (RDIF, Russia's sovereign wealth fund).
IXcellerate offers data center facilities and connectivity level in Russia to cater to both local enterprises and global corporations across multiple industries. IXcellerate will use the proceeds of the new funding round to spearhead the expansion of its Moscow North and South campuses with the aim of building new capacities and running one of the largest data campuses in Europe which will provide exceptional capacity to an even broader customer base. IXcellerate aligns with Mubadala's strategy to invest in the digital economy and the sectors that support it.
IXcellerate customers are global and Russian corporations, financial institutions, hypercloud players, providers of online services , IT companies, leading carriers and other organizations, processing large data volumes. Among them are Tencent Cloud, Huawei, Softline, Nestlé, Refinitiv, Orange Business Services, Agricultural Bank of China, and many others.
PJSC Sberbank is Russia's largest bank and a leading global financial institution. SberInvest (Sberbank Investments LLC) is a wholly-owned subsidiary of Sberbank of Russia and is a part of its Corporate Investment Business. It focuses on providing financial and structuring solutions through equity and mezzanine instruments for the bank's customers.