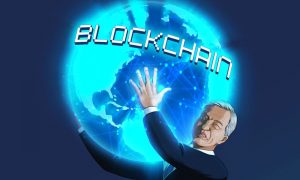 $320 Million Crypto Heist Hit the Wormhole DeFi Platform, HFT Jump Trading Bails it Out
Posted on 02/03/2022
---
Certus One is a validator for distributed ledger technology (DLT). DeFi stands for decentralized finance. Wormhole was developed by Certus One. The Wormhole service exists to bridge tokens between Solana, Ethereum (ETH), and other blockchains by locking them in a smart contract and minting "wrapped" tokens. Certus One offers infrastructure services for proof-of-stake blockchains.
Hackers stole around US$ 320 million by exploiting the Wormhole DeFi platform for 120,000 wrapped ether (wETH). According to blockchain records, 80,000 of the stolen wETH was sent to the attacker in a single transaction. The transaction cost US$ 128 in blockchain fees.
On February 2, 2022, @wormholecrypto tweeted, "The wormhole network was exploited for 120k wETH.
ETH will be added over the next hours to ensure wETH is backed 1:1. More details to come shortly.
We are working to get the network back up quickly. Thanks for your patience."
---
Jump Trading LLC is a proprietary trading firm with a focus on algorithmic and high-frequency trading strategies. Jump Trading moved in and provided funding to replenish Wormhole's reserves.
"@JumpCryptoHQ believes in a multichain future and that @WormholeCrypto is essential infrastructure. That's why we replaced 120k ETH to make community members whole and support Wormhole now as it continues to develop," Jump Crypto later wrote in a tweet."
In August 2021, Jump Trading acquired Certus One for an undisclosed amount.