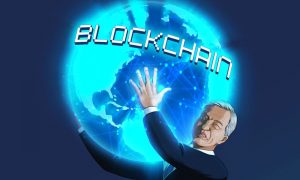 Crypto Lenders Continues to Dance with Regulators, BlockFi Agrees to Pay $100 Million in Fines
Posted on 02/19/2022
---
U.S. regulators are cracking down on crypto lending businesses. Accounts paying interest on cryptocurrency deposits have gained popularity among cryptocurrency enthusiasts. Other companies offering high-yield crypto accounts include Nexo, Celsius Network, and Eco. Interest rates on some of Celsius Network's products can be as high as 17%. The Securities and Exchange Commission (SEC) charged BlockFi Lending LLC (BlockFi) with failing to register the offers and sales of its retail crypto lending product. In this first-of-its-kind action, the SEC also charged BlockFi with violating the registration provisions of the Investment Company Act of 1940. To settle the SEC's charges, BlockFi agreed to pay a US$ 50 million penalty, cease its unregistered offers and sales of the lending product, BlockFi Interest Accounts (BIAs), and attempt to bring its business within the provisions of the Investment Company Act within 60 days. BlockFi's parent company also announced that it intends to register under the Securities Act of 1933 the offer and sale of a new lending product. In parallel actions announced, BlockFi agreed to pay an additional US$ 50 million in fines to 32 states to settle similar charges. BlockFi is the first to reach a settlement with the SEC that requires it to treat its products as securities that must be registered. For BlockFi, the SEC claims that over 24% of institutional crypto asset loans in 2019 were overcollateralized; in 2020 approximately 16% were overcollateralized; and in 2021 (through June 30, 2021) roughly 17% were overcollateralized.
"This is the first case of its kind with respect to crypto lending platforms," SEC Chair Gary Gensler said in a press release on February 14, 2022. "Today's settlement makes clear that crypto markets must comply with time-tested securities laws, such as the Securities Act of 1933 and the Investment Company Act of 1940. It further demonstrates the Commission's willingness to work with crypto platforms to determine how they can come into compliance with those laws. I'd like to thank and commend our remarkable SEC staff and state regulators for their efforts and collaboration on this settlement."
SEC Chairman Gary Gensler highlighted the crypto lending sector as one area in which federal officials are scrutinizing.
According to the SEC's order, from March 4, 2019 until February 14, 2022, BlockFi offered and sold BIAs to the public. Through BIAs, investors lent crypto assets to BlockFi in exchange for the company's promise to provide a variable monthly interest payment. The order finds that BIAs are securities under applicable law, and the company therefore was required to register its offers and sales of BIAs but failed to do so or to qualify for an exemption from SEC registration. Additionally, the order finds that BlockFi operated for more than 18 months as an unregistered investment company because it issued securities and also held more than 40 percent of its total assets, excluding cash, in investment securities, including loans of crypto assets to institutional borrowers.
The order also finds that BlockFi made a false and misleading statement for more than two years on its website concerning the level of risk in its loan portfolio and lending activity. Without admitting or denying the SEC's findings, BlockFi agreed to a cease-and-desist order prohibiting it from violating the registration and antifraud provisions of the Securities Act and the registration provisions of the Investment Company Act. BlockFi also agreed to cease offering or selling BIAs in the United States. The SEC found that BlockFi operated as an unregistered investment company and they cannot register as one since it issues debt securities. BlockFi will need to get an exemption or exclusion from registration.
In August 2019, BlockFi raised US$ 18.3 million in Series A funding. Valar Ventures led, and was joined by Winklevoss Capital, Morgan Creek Digital, Akuna Capital, Galaxy Digital Ventures, and ConsenSys Ventures. BlockFi secured a US$ 30 million Series B in February 2020. The Series B was led by Peter Thiel's Valar Ventures with participation from repeat investors Morgan Creek Digital, PJC, Akuna Capital, CMT Digital, Winklevoss Capital, and Avon Ventures. New investors included Castle Island Ventures, Purple Arch Ventures, Kenetic Capital, Arrington XRP Capital and HashKey Capital. In August 2020, BlockFi raised US$ 50 million in Series C funding led by Morgan Creek Digital. Other participating investors include Valar Ventures – the lead investor in BlockFi's Series A and B – CMT Digital, Castle Island Ventures, Winklevoss Capital, SCB 10X, Avon Ventures, Purple Arch Ventures, Kenetic Capital, HashKey, Michael Antonov, NBA player Matthew Dellavedova, and two university endowments. In March 2021, BlockFi completed its Series D fundraising round, which was led by new investors including Bain Capital Ventures, partners of DST Global, Pomp Investments, and Tiger Global. The US$ 350 million Series D round includes participation from Susquehanna Government Products, LLLP, Bracket Capital, Paradigm, Valar Ventures, Morgan Creek Digital, Akuna Capital, PJC, Hudson River Trading, ParaFi Capital, Jump Capital, Pacific Century Group, Gaingels, Third Prime, Kenetic, CMS Holdings, Breyer Capital, The Venture Collective, and Castle Island Ventures.
Celsius
Earlier, the SEC threatened to sue Coinbase for its planned Lend product, Coinbase immediately shuttered the product. BlockFi went forward with its crypto lending product. Celsius Network has been a subject of state and federal scrutiny. Celsius found itself in the crosshairs of market regulators in Texas and New Jersey. Celsius Network hired a new chief financial officer – Rod Bolger. In November 2021, Celsius CFO Yaron Shalem was one of the seven people arrested in Tel Aviv in connection with Israeli crypto mogul Moshe Hogeg. Shalem joined Celsius earlier this in 2021. From January 2014 to March 2018, Shalem worked as CFO for Singulariteam, a venture capital firm launched by Hogeg.
Celsius responded at the time, "While this is in no way related to the employee's time or work at @CelsiusNetwork, the employee was immediately suspended. We have also verified that no assets were misplaced or mishandled," the tweet said.
In October 2021, Celsius Network raised US$ 400 million in an investment led by WestCap, a growth equity firm, and Caisse de depot et placement du Quebec (CDPQ), a public pension investor. The transaction reflects a valuation of more than US$ 3 billion for Celsius. Celsius reported that as of October 8, 2021, total assets crossed the US$ 25 billion threshold – including more than 1 million customers registered with the platform. CDPQ sees blockchain technology as a disruptive potential for many sectors of the traditional economy. Celsius CEO Alex Mashinsky was happy with the fund raise as getting backing from a Canadian public pension fund gives more credibility to the business. CDPQ and WestCap have expressed confidence in Celsius and assured that the crypto lender is working with regulators. Novatel Wireless Inc. fired CEO Alex Mashinsky in October 2015. Novatel was best known for its Mi-Fi wireless hot spot product. Like many telecom and tech executives, Mashinsky embraced crypto and jumped on the bandwagon.
Nexo
On February 18, 2022, Nexo revealed to stop paying interest on new deposits from U.S. customers. "Nexo's registered clients who are currently earning interest on the platform will continue to do so on their existing digital asset balances only," the firm said, explaining:
"Top-ups to your Nexo Wallets made after today will not earn interest until the restructuring of the Earn Interest Product and the registration process with the relevant regulatory bodies are complete, as per the recently received guidance. Once complete, all new accounts will be transferred to the Earn Interest Product 2.0 and the new top-ups will earn interest. Please note that if you withdraw any of the assets in your current balance, you won't be able to earn interest on them even upon their subsequent return."
For new accounts, "Nexo's Earn Interest Product in its current form will not be available for new clients, until the restructuring of the Earn Interest Product and the registration process with the relevant regulatory bodies are finalized, as per the recently received guidance."