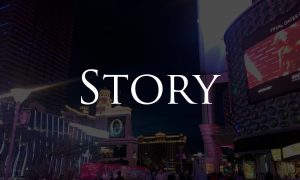 Canary Wharf Group and Qatari Diar to Revitalize South Bank
Posted on 12/14/2012
---
According to the press release, "Joint venture developers Canary Wharf Group and Qatari Diar have unveiled their proposed plans, which will re-vitalise the area with high quality architecture and much improved public spaces.
A mix of offices, homes and retail space will integrate with open and attractive public areas, while new pedestrian routes will connect nearby Waterloo Station with the South Bank of the River Thames. A widened Chicheley Street will open up the approach to the London Eye, while a 'city square' at the heart of the scheme will provide open space and help people move around the area.
The well-known Shell Centre Tower will remain the centrepiece of the new site, occupied by Shell which is taking a further 245,000 sq ft of space. The Tower will be complemented by eight new buildings, one of which will incorporate new offices and trading floors for Shell. Approximately 800,000 sq ft of office space (including the Shell Centre Tower), along with around 80,000 sq ft new retail units, restaurants and cafés, will be accompanied by approximately 800,000 sq ft of residential space incorporating up to 790 new homes, including affordable housing. The development is planned for completion in 2019.
The proposals for the development incorporate a highly efficient energy centre which will reduce the carbon footprint of the site. The system will be designed to interconnect with a district heating network being explored for the wider South Bank area."
Read more: Press Release