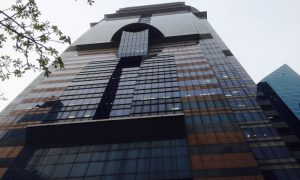 GIC Sovereign Wealth Fund and Temasek Turns Their Backs to Russia over Ukraine Invasion
Posted on 03/07/2022
---
Joining the U.S. and European Union, the Ministry of Foreign Affairs of Singapore responded to Russia's invasion of Ukraine. The Singapore Government imposed financial measures targeted at designated Russian banks, entities and activities in Russia, and fund-raising activities benefiting the Russian government. Digital payment token service providers will be specifically prohibited from facilitating transactions that could aid the circumvention of the financial measures. These measures apply to all financial institutions in Singapore, including banks, finance companies, insurers, capital markets intermediaries, securities exchanges, and payment service providers.
The Ministry of Foreign Affairs of Singapore said that financial institutions in Singapore will be prohibited from the following: VTB Bank Public Joint Stock Company; The Corporation Bank for Development and Foreign Economic Affairs Vnesheconombank; Promsvyazbank Public Joint Stock Company; and Bank Rossiya. Where there are existing business relationships, financial institutions must freeze any assets and funds of these four banks.
On March 5, 2022, the Ministry of Foreign Affairs of Singapore said in a statement, " Russia's invasion of Ukraine contravenes the UN Charter and is a clear and gross violation of international law. While we continue to value good relations with Russia and the Russian people, we cannot accept the Russian government's violation of the sovereignty and territorial integrity of another sovereign state. For a small state like Singapore, this is not a theoretical principle, but a dangerous precedent. This is why Singapore has strongly condemned Russia's unprovoked attack on Ukraine."
The Singapore Government and Monetary Authority of Singapore will cease investing in newly issued securities of the Russian government, the Central Bank of the Russian Federation, and any entity owned or controlled by them or acting on their direction or behalf. The prohibitions apply to buying and selling new securities, providing financial services that facilitate new fund raising by, and making or participate in the making of any new loan to the mentioned entities tied to the Russian government. Singapore's GIC Private Limited and Temasek Holdings agreed to comply with the financial sanctions. In 2018, the Russian Direct Investment Fund claimed that GIC was estimated to have around US$ 6 billion invested in Russia.