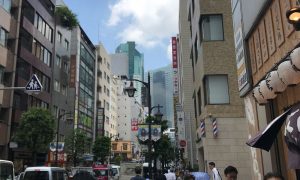 SERIES D: Japanese Power Player Firms Want the Kyash
Posted on 03/18/2022
---
Kyash is a Tokyo-based mobile financial app. Kyash raised US$ 41.2 million (4.9 billion JPY) in Series D funding. The investors in the round include Japan Post Investment Corporation, Block, Inc., Greyhound Capital, SMBC Nikko Securities, Altos Ventures, Goodwater Capital, StepStone Group, JAFCO Group Co., Ltd., and Mitsui Sumitomo Insurance Capital. The Series D brings Kyash's total funding to approximately US$ 107.7 million. Shinichi Takatori founded Kyash. Kyash offers a mobile banking app that enables consumers to make online and offline payments, remittances, and ATM withdrawal services. Kyash currently focuses on the Japanese retail market. Kyash obtained two licenses, which is a prepaid debit cards license in 2020 and a fund transfer license in 2017 to operate its financial services in Japan.
In April 2020, Kyash raised US$ 45 million in a Series C funding round. The Series C round was co-led by Alibaba, Greenspring Associates, and Goodwater Capital.
Keywords: Sumitomo Mitsui Financial Group, Inc., Japan Post Holdings Co., Ltd. (Nippon Yusei Kabushiki Kaisha).