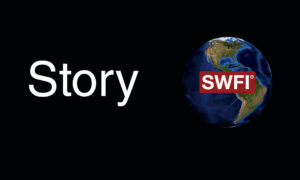 IFC to Give Financial Boost for Senegal Housing Needs
Posted on 03/24/2022
---
Rapid population growth in Dakar is straining the housing supply, especially for affordable housing. Dakar's housing deficit alone is estimated at 160,000, with a shortfall of 370,000 homes across all of Senegal. International Finance Corporation (IFC) and Senegal's Sovereign Wealth Fund, FONSIS, signed a collaboration agreement to develop 20,000 homes in the country over the next 8 to 10 years through a dedicated vehicle created by FONSIS called Kajom Capital. Kajom Capital is a financing vehicle created by FONSIS and its strategic partners to accelerate and facilitate access to property for all, through the mechanism of hire-purchase. It is a financial instrument complementary to mortgage credit, aimed at all social strata benefiting from formal or informal employment. Targeting different housing categories, Kajom Capital aims to play a major role in the realization of the "100,000 Housing Program", flagship project of the Emerging Senegal Plan.
Under the agreement, IFC and FONSIS will acquire quality housing units from developers and make them available to lower-income earners through a rent-to-own scheme, helping thousands achieve their dream of owning their own home. The project will kick-off by supporting the development of 200 houses in the region of Dakar.
"This rent-to-own vehicle, besides accelerating and fostering access to property, will also encourage Senegalese people to save and better plan for their retirement and children's education; it will offer investment opportunities to financial structures like insurances," said Papa Demba Diallo, CEO of FONSIS, in a press release.
The project is expected to attract an initial IFC investment of about US$ 10 million over the medium term and more than US$ 50 million over the long term. IFC and FONSIS expect to mobilize and attract other local and international institutional investors to support this development project.
In December 2021, Kajom Capital agreed to acquire the housing from Société Nationale des Habitations à Loyer Modéré (SNHLM), once the pre-sale contracts have been established with the buyers.