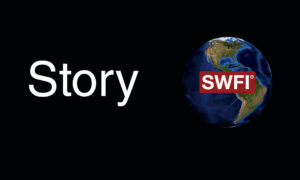 Sovereign Wealth Fund of Zimbabwe Increases Grant License Area for Invictus Energy Limited
Posted on 03/28/2022
---
West Perth-based Invictus Energy Limited is an independent oil and gas exploration company focused on high impact energy resources in sub-Saharan Africa. Its asset portfolio consists of a highly prospective 250,000 acres within the Cabora Bassa Basin in Zimbabwe. Special Grant 4571 contains the multiTCF Mzarabani and Msasa conventional gas-condensate prospects. The basin borders Mozambique from Zimbabwe.
Geo Associates (Pvt) Ltd is 80% owned by Invictus Energy. Geo Associates and the Sovereign Wealth Fund of Zimbabwe executed a Heads of Agreement (HoA) to increase Special Grant 4571 (SG 4571) license area from 100,000 hectares to 709,300 hectares. Under the HoA, the SG 4571 license and application area will be amalgamated with the Sovereign Wealth Fund of Zimbabwe's MSC003 Cabora Bassa South Reserved Area to cover the entire Cabora Bassa Basin in Zimbabwe.
The SG 4571 area increase is now awaiting procedural government gazettal.
Invictus Energy will increase the minimum work program obligation for the current second exploration period to drill two exploration wells, including the Muzarabani-1 prospect and one exploration well in the expanded area. The rig contact with Exalo Drilling SA, confirmed on March 10, 2022, accommodates a two well drill program anticipated to commence in late June 2022.
Geo Associates and the Republic of Zimbabwe will also conclude the Petroleum Production Sharing Agreement which will encompass the legal and fiscal provisions to govern the project and the development of any discovered resource. Sovereign Wealth Fund of Zimbabwe will be entitled to a 10% equity back-in-right to the extended SG 4571 which is exercisable within six months post positive Final Investment Decision to develop any discovered resource within the license. This will provide the Sovereign Wealth Fund of Zimbabwe "risk-free" participation in the SG 4571 through to the commencement of production. Geo Associates and the Sovereign Wealth Fund of Zimbabwe may also collaborate to explore in areas of mutual interest that do not form part of the expanded SG 4571 license which will be subject to separate agreements.
In August 2020, Mangwana Opportunities acquired shares in Invictus Energy. Mangwana Opportunities is a closed end, private equity fund established in Zimbabwe. Under the terms of the deal, Mangwana Opportunities acquired 12.5 million shares for A$ 440,000.
NOTE: SG 4571 – Special Grant Permit 4571 was granted in August 2017. Invictus Energy entered into the second exploration period in August 2020 which runs until June 2024. Invictus has an 80% equity stake in SG4571 via its subsidiary Geo Associates (Private) Limited.