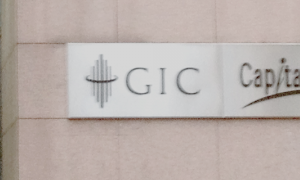 British Land Sells 75% Stake in the Majority of its Paddington Central Assets to GIC for £694 Million
Posted on 04/25/2022
---
British Land sold a 75% interest in the majority of their Paddington Central assets to Singapore's GIC Private Limited. This transaction establishes a new joint venture with ownership split 75:25 for GIC and British Land respectively. Completion is unconditional and will be within three months. The total consideration of £694 million, is 1% below September 2021 book value and represents a NIY of 4.5%.
Paddington Central was acquired by British Land in 2013 for £470 million, at the time comprising three buildings, a retail, and leisure cluster and two development sites. In 2015, British Land completed the acquisition of 1 Sheldon Square for £210 million and in 2017, British Land completed the development of 4 Kingdom Street which achieved rents 40% ahead of the best rents at the campus on acquisition. Overall, the campus has delivered an average total property return of 9% per annum since acquisition.
The Joint Venture will initially comprise the following assets: 2 and 4 Kingdom Street, 1 and 3 Sheldon Square (including the retail and leisure element), the Gateway development site and surrounding moorings.
The Novotel at 3 Kingdom Street and the development site at 5 Kingdom Street currently remain outside the Joint Venture.
On completion, GIC will be granted an unconditional option (via a separate joint venture vehicle established for this purpose) for a period of six months to acquire 50% of 5 Kingdom Street, a 438,000 square foot development opportunity for c.£68.5 million (plus share of capex) which includes some contingent consideration. GIC will also be granted an unconditional option (via the Joint Venture) to acquire 3 Kingdom Street at prevailing market value which expires five years from completion.
The gross asset value of the assets acquired by the Joint Venture was £936 million as at September 30, 2021 on a 100% basis and the net rental income attributable to those assets was £39 million in FY 2021.