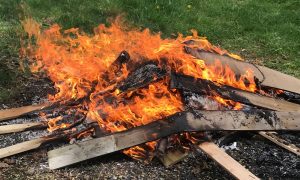 Sri Lanka FinMin Says Only $50 Million in Usable Foreign Reserves Left
Posted on 05/06/2022
---
Sri Lanka is on the brink of bankruptcy. The country has suspended payments on foreign loans, which total over US$ 50 billion with an estimated US$ 8.6 billion due this year. Sri Lanka's Finance Minister Ali Sabry informed parliament that usable foreign exchange reserves dropped below US$ 50 million. Ali Sabry warned to media in a statement, "In 2021 total income was 1,500 billion (Sri Lankan) rupees… expenditure was 3,522 billion rupees… we were living (beyond) our means…"
"The IMF is not Aladdin's magic lamp," he said.
Sri Lanka was deeply impacted by the COVID-19 pandemic and rising oil prices. Shortages of imported food, fuel, and medicine have led to more than a month of random violent anti-government protests.
Keywords: Central Bank of Sri Lanka, International Monetary Fund.