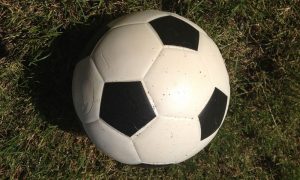 Former Wall Street Financier Todd Boehly Leads Investor Group to Acquire Chelsea FC
Posted on 05/08/2022
---
An investor group led by billionaire Todd Boehly won the bid to acquire English Premier League club Chelsea. The deal is backed by private equity firm Clearlake Capital. Todd Boehly is also a part-owner of the Los Angeles Dodgers MLB team. Boehly co-founded Eldridge Industries in 2015 and serves as its chairman and CEO. Before he co-founded Eldridge Industries, Boehly was president of Guggenheim Partners. Other investors in the group include Dodgers principal owner Mark Walter and Swiss billionaire Hansjorg Wyss.
The Premier League club Chelsea is being sold for a total value of £4.25 billion and is expected to be completed in late May 2022 subject to all necessary regulatory approvals. The actual sales price is £2.5 billion. This is a record amount for a pro soccer club acquisition. Chelsea is the reigning Club World Cup winner and 2021 European champion.
The football club is being sold by Russian owner oligarch Roman Abramovich. Abramovich is now subject to sanctions by the British government and he put the London club up for sale in early March 2022 after Russia invaded the Ukraine. Abramovich cannot receive the sales proceeds and he wishes the money will go to a foundation for the victims of the war. Abramovich disclosed he would write off loans of more than £1.5 billion pounds to Chelsea. These loans have been complicated by the sanctions put in place by the U.K. government.