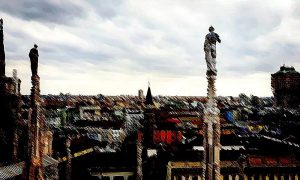 InvestiRE SGR Buys Milan Office from Tristan Capital Partners
Posted on 05/15/2022
---
InvestiRE SGR is an independent real estate asset management firm. The company was formed as the result of the merger of three real estate asset management companies: Investire Immobiliare SGR, Polaris Real Estate SGR and Beni Stabili Gestioni SGR in July 2014. InvestiRE SGR currently manages 52 real estate funds with assets in excess of €7 billion.
On May 12, 2022, a fund managed by InvestiRE SGR finalized a deal to acquire a 7,000 square meter office asset located in Milan, Italy. The seller was Tristan Capital Partners' Curzon Capital Partners IV Fund.
Advisors
Tristan Capital Partners were advised by Dils (Giuseppe Amitrano), BIP (Jacopo Brambilla Sica), and Yard REAAS.