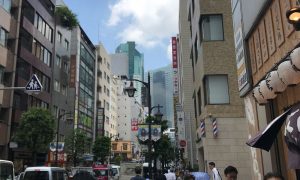 Japan Investment Corporation Eyes Toshiba as Foreign PE Firms See Opportunity
Posted on 05/28/2022
---
The Tokyo-listed conglomerate Toshiba Corporation is garnering a list of suitors. Toshiba has suffered a series of corporate governance failures since 2015. Foreign private equity firms such as Bain Capital, Blackstone Group, and KKR, have shown interest in buying Toshiba. State-owned Japan Investment Corporation is also planning a bid for the company. Japanese buyout firms Japan Industrial Partners Inc. (JIP) and Polaris Capital Group Co., Ltd. are each considering participating in bids for Toshiba Corporation. Toshiba said 10 potential investors had signed confidentiality pledges. Toshiba has around a US$ 19 billion market capitalization.
Japan Industrial Partners bought Olympus Corporation's camera business (Imaging business) on January 1, 2021 and Sony Group's laptop computer business in 2014. Polaris Capital Group acquired Fujitsu Limited's mobile phone business in January 2018.
Keywords: Blackstone Group LP.