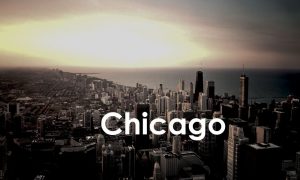 Red Arts Capital Targets Middle Market U.S. Logistics, Purchases Partners Warehouse
Posted on 08/21/2022
---
Founded in September 2015, Chicago-based Red Arts Capital is an investment firm focused on supply chain-related, transportation and logistics businesses. Red Arts Capital seeks to partner with and invest in privately-owned, primarily family-owned, and multi-generational businesses. Red Arts Capital was formed in 2015 by Co-founders, Co-CEOs and Managing Partners, Chad Strader and Nicholas "Nick" Antoine. Nick Antoine has a background in equity research working for Princeton Global Asset Management and then Ariel Investments in Chicago. Before forming Red Arts in 2015, Chad Strader invested in private equity transactions at Woodlawn Partners and held finance and accounting roles at PepsiCo. Red Arts Capital has made investments in Coregistics (June 2022), as well as Sunset Pacific Transportation, and Radius Logistics. Red Arts also executed the sale of the over century old Midwest Motors Express and Midnite Express to trucking industry titan, Knight-Swift Transportation Holdings back in December 2021 for US$ 150 million.
Mario Gabelli is an investor in Red Arts Capital funds.
In August 2022, Red Arts Capital acquired Partners Warehouse. Based in Elwood, Illinois, Partners Warehouse provides warehousing and rail transloading services for a wide range of customers across nearly one million square feet and eight strategic locations in Illinois. Partners Warehouse handles thousands of rail cars and containers each year with its Elwood facility located just one block from the entrance of BNSF's second largest rail and intermodal yard, creating a strong draw for its customers.