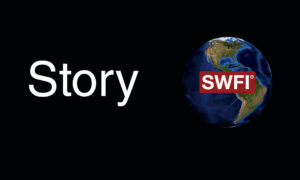 Allvue Systems and IQ-EQ Forms a Strategic Alliance
Posted on 09/21/2022
---
Allvue Systems is an alternative investment technology solutions provider. Allvue Systems was established in 2019 through the merger of Black Mountain Systems and AltaReturn.
Allvue Systems formed a strategic alliance with IQ-EQ to provide back office servicing to private debt and CLO managers. IQ-EQ offers a comprehensive range of compliance, administration asset, securitization and advisory services. Through this partnership, Allvue's clients will have the option to leverage IQ-EQ's back office servicing and capital markets advisory offering. Private debt firms and CLO managers that leverage Allvue's technology solutions can receive support from IQ-EQ throughout the lifecycle of loans from origination to settlement for both lenders and borrowers. IQ-EQ's significant experience in the debt markets will ensure that Allvue's clients have the right tools to source new business opportunities and manage their businesses efficiently and cost-effectively.
IQ-EQ's clients will be able to take advantage of the full front to back integration offered through leveraging the Allvue front office platform including one technology to automate their processes across the entire investment lifecycle.