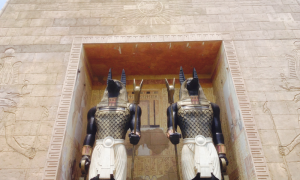 Saudi Egyptian Investment Company Acquires a 34 Percent Stake in Egypt's Btech
Posted on 10/06/2022
---
The Saudi Egyptian Investment Company is a sovereign wealth enterprise of Saudi Arabia's Public Investment Fund (PIF). Saudi Egyptian Investment Company acquired a 34% stake in Egypt's Btech for Trade & Distribution (stylized: B.TECH), a 25-year-old consumer electronics retailer. The seller is U.K.-based Development Partners International LLP through its fund African Development Partners II. African Development Partners II acquired the stake in BTech in July 2016 for about US$ 35 million at the time. The remaining 66% of BTech is owned by the Khattab family's BT Holding. Miles Morland and Runa Alam founded Development Partners International in 2007.
Saudi Egyptian Investment Company will appoint two members to the company's board, BTech founder and chief executive Mahmoud Khattab.
Founded in 1997, BTech has 143 stores across Egypt, selling consumer electronics and home appliances. BTech has grown into one of Egypt's largest and fastest-growing e-commerce players.