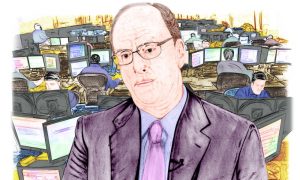 BlackRock Re-Engages Saudi Arabia and Signs MoU with Sovereign Wealth Fund
Posted on 11/14/2022
---
BlackRock Inc., under the command of Larry Fink, revealed that Saudi Arabia's Public Investment Fund (PIF) and the asset manager signed a non-binding Memorandum of Understanding (MoU) to anchor BlackRock's Middle East Infrastructure strategy and establish a framework to jointly explore infrastructure projects in the Middle East, with a majority of the investment activity focused on Saudi Arabia. In support of this initiative, BlackRock will look to build a dedicated infrastructure investment team in Riyadh to cover the Middle East region. The target projects are across a range of sectors including energy, power, utilities, water, environment, transportation, telecommunications and social infrastructure, leveraging positive Saudi and regional market dynamics to deliver sustainable long-term returns. PIF and BlackRock plan to work together to attract regional and international investors to participate in investment projects, boost foreign direct investment (FDI) into Saudi Arabia, add value to the Saudi Arabian economy and the wider market while facilitating knowledge and skills transfer. In 2021, BlackRock led an investor group to buy a US$ 15.5 billion stake in Saudi Aramco's gas pipelines company.
Years before, PIF commited billions to Blackstone's infrastructure fund.
PIF aims to grow its assets under management to more than US$ 1 trillion by 2025.