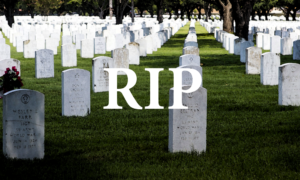 Former CIO of Ontario Teachers' Pension Plan Neil Petroff Dies
Posted on 11/26/2022
---
On November 20, 2022, Neil J. Petroff (aged 62), the former Chief Investment Officer of the Ontario Teachers' Pension Plan died. He died from a cranial bleeding from a fall. Born and raised in Toronto, Neil was the youngest son of the late Henry and Hinda Petroff. Neil Petroff grew up in North York and graduated from York Mills Collegiate in 1978. After earning a BBA and MBA from York University, he began his career in the financial sector with Bank of Nova Scotia, then Guaranty Trust, and Royal Trustco. In 1993, Neil joined the Ontario Teachers' Pension Plan, where he built his career until his retirement in 2016.
Neil Petroff was ranked in SWFI's Public Investor 100 in 2013 as a top CIO.
LINK: https://www.swfinstitute.org/news/11981/sovereign-wealth-fund-institute-releases-the-public-investor-100-23364
Keywords: Ontario Teachers Pension Plan.