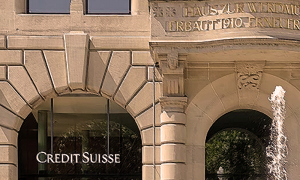 Qatar Investment Authority Expands Stake in Credit Suisse
Posted on 01/24/2023
---
The Qatar Investment Authority (QIA) is the second largest shareholder in Credit Suisse Group AG. QIA initially started investing in Credit Suisse during the time of the global financial crisis. QIA increased its ownership in Credit Suisse to 6.87% from 5.6%.
Riyadh-based Saudi National Bank owns a 9.9% stake in Credit Suisse. These increases by Saudi National Bank and QIA are after Credit Suisse had issued new shares as part of a 4 billion Swiss franc capital raise it completed in December 2022. Saudi National Bank is the result of the merger between National Commercial Bank and Samba Financial Group. Saudi National Bank has major shareholders such as Saudi Arabia's Public Investment Fund (PIF) and Saudi Arabia's General Organization for Social Insurance (GOSI).
Middle Eastern investors have slowly replaced U.S. asset managers in the shareholder registry of Credit Suisse as Chicago-based Harris Associates L.P. (owned by Natixis Investment Managers) and Artisan Partners sold down their shares in the Swiss banking giant. Harris Associates remains the third largest shareholder in the bank at 5%, but has cut its stake significantly over the past months, while Artisan Partners has sold its position entirely.
Michael Klein
As part of the strategic overhaul, Credit Suisse will spin off and rebrand its U.S. investment banking division as CS First Boston. The new unit will be headed by former Credit Suisse board member Michael Klein. Credit Suisse is reportedly on the edge of buying Klein's boutique investment advisory firm – M Klein & Company. The boutique bank is estimated to be worth around a few hundred million dollars. Michael Klein is a former Citigroup banker who founded M Klein & Company. Klein was a member of both the Management Committee of Citigroup and the Planning Group of the Global Corporate and Investment Bank. He also served as the Vice Chairman of Citigroup International PLC.