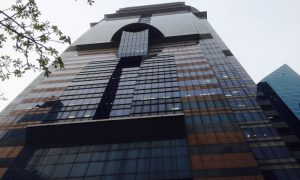 ABB E-mobility Raises New Money, Gets Some Capital from GIC
Posted on 02/01/2023
---
Baden, Switzerland-based ABB E-mobility Holding AG raises additional CHF 325 million from four investors in second and final round of pre-IPO private placement. These four new investors are Singapore's GIC Private Limited, General Atlantic's BeyondNetZero, Just Climate, and Porsche SE (Porsche Automobil Holding SE). This is in exchange for a total shareholding of approximately 12% in the company. U.K.-based Just Climate is a climate-led investment firm founded by Generation Investment Management. BeyondNetZero is the climate solutions fund of General Atlantic. Porsche Automobil Holding SE invested a double-digit million euro amount in ABB E-mobility.
Advisors
Lilja, Morgan Stanley, and UBS acted as financial advisors and Lenz & Stähelin acted as external legal advisors to ABB on the two rounds of the private placement.
ABB E-mobility is involved in the electric vehicle (EV) charging solutions space. ABB E-mobility will use the proceeds to continue the execution of its growth strategy, driven by both organic and M&A investments in hardware and software. Following the second round, ABB remains a committed partner to ABB E-mobility with a shareholding of approximately 80%.
Through this private placement, ABB E-mobility has raised a total of approximately CHF 525 million in funds for the E-mobility business, with both investment rounds based on the same company valuation and contractual terms. In November 2022, ABB E-mobility announced the closing of the first round of the pre-IPO private placement of approximately CHF 200 million. This included participation from the long-term equity strategy fund of Interogo Holding, a foundation-owned international investment group based in Switzerland (which will be represented on the board of directors of ABB E-mobility), moyreal holding ag, a Swiss single-family office with a long-standing history in the automotive industry and advised by Helvetic Trust AG, and ABB E-mobility Chairman, Michael Halbherr.
ABB entered the e-mobility market in 2010 and has sold more than one million electric vehicle chargers across more than 85 markets.
Keywords: UBS Group AG.