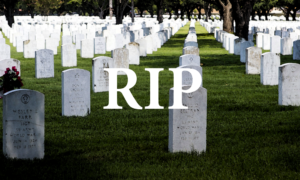 Harvest Partners President Jay Wilkins Dies
Posted on 02/07/2023
---
John C. "Jay" Wilkins Jr. was the President of New York-based Harvest Partners LLC, a private equity firm. He died unexpectedly February 4, 2023 following a brief illness. He died of cardiac arrest at the age of 46.
"Jay's sudden death is a shock to everyone at Harvest Partners and is a great loss to all of us," Harvest Partners said in a statement February 6, 2023.
Jay Wilkins joined Harvest Partners in 2010 as a principal and has served as its president since 2021. Prior to joining Harvest, he was a Principal at DLJ Merchant Banking Partners and North Castle Partners. Harvest Partners focuses on investments in middle-market companies in the business services and industrial services, consumer, health care, industrials, and software industries.
"Jay was a talented investor and great leader and friend and will be deeply missed by the firm," CEO Michael DeFlorio said in the company statement.
Wilkins is survived by his wife, McCartney, and son, Jack.