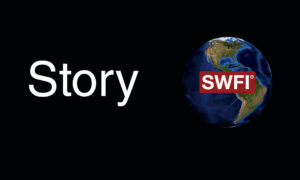 Ekiti Set to Establish State Wealth Fund
Posted on 03/09/2023
---
Ekiti State Government is set to establish the Ekiti State Wealth Fund. The bill was approved by the State Executive Council on March 9, 2023 and transmitted to the State House of Assembly, for consideration. The fund is being formed to receive, manage and, invest in a diversified portfolio of medium and long-term assets for the state.
The fund will have a stabilization fund for the rainy day with conditions for withdrawal. The fund will have a future generation fund in liquid assets. The last part of the fund is to facilitate private capital investment into the economy. The fund is being seeded with 1 billion NGN (US$ 2,167,350).
Ekiti State is a state in southwestern Nigeria, bordered to the north by Kwara State, to the northeast by Kogi State, to the south and southeast by Ondo State, and to the west by Osun State. Ekiti has a predominantly agrarian economy, with agriculture being the mainstay of the economy. The state is known for its fertile land and favorable weather conditions, which support the cultivation of crops such as cocoa, palm oil, cassava, yam, and maize. In addition, the state is potentially rich in mineral deposits. These include granite, kaolinite, columbite, charnockite, iron ore, baryte, limestones, aquamarine, gemstone, phosphate, limestone, tourmaline, and gold. The state government is working to attract investment in the mining sector to take advantage of these resources.