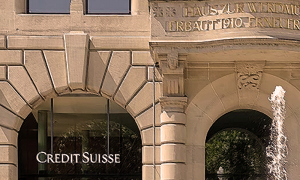 Credit Suisse to Borrow 50 Billion Swiss Francs from Swiss National Bank via Loan Facility
Posted on 03/16/2023
---
Credit Suisse Group AG decided to pre-emptively strengthen its liquidity by intending to exercise its option to borrow from the Swiss National Bank (SNB) up to CHF 50 billion under a Covered Loan Facility as well as a short-term liquidity facility, which are fully collateralized by assets. Credit Suisse also announces offers by Credit Suisse International to repurchase certain OpCo (operating company) senior debt securities for cash of up to approximately CHF 3 billion. Credit Suisse also announces that it is making a cash tender offer in relation to ten U.S. dollar denominated senior debt securities for an aggregate consideration of up to US$ 2.5 billion. Concurrently, Credit Suisse is also announcing a separate cash tender offer in relation to four Euro denominated senior debt securities for an aggregate consideration of up to EUR 500 million. Both offers are subject to various conditions as set out in the respective tender offer memoranda. The offers will expire on March 22, 2023, subject to the terms and conditions set out in the offer documents. The transactions are consistent with our proactive approach to managing our overall liability composition and optimizing interest expense and allow us to take advantage of current trading levels to repurchase debt at attractive prices.
As a global systemically important bank, Credit Suisse, like its global peers, is subject to high standards for capital, funding, liquidity and leverage requirements. As of the end of 2022, Credit Suisse had a CET1 ratio of 14.1% and an average liquidity coverage ratio (LCR) of 144%, which has since improved to approximately 150% (as of March 14, 2023). The use of the Covered Loan Facility of CHF 39 billion will further strengthen the LCR with immediate effect. Credit Suisse is conservatively positioned against interest rate risks. The volume of duration fixed income securities is not material compared to the overall HQLA (high quality liquid assets) portfolio and, in addition, is fully hedged for moves in interest rates. Moreover, the loan book is highly collateralized at almost 90%, with more than 60% in Switzerland and an average provision for credit loss ratio of 8 bps across Wealth Management and the Swiss Bank.
Swiss National Bank has built a massive pool of reserves and has around US$ 200 billion in listed equities globally from June 2022 data.