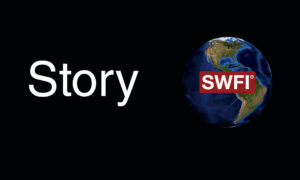 U.S. International Development Finance Corporation Signs MoU with Indonesia Investment Authority
Posted on 03/16/2023
---
Indonesia Investment Authority (INA) and U.S. International Development Finance Corporation (DFC) have taken a significant step towards promoting economic development in Indonesia by signing a Memorandum of Understanding (MoU). As part of the MoU, DFC and INA will collaborate to identify investment opportunities throughout Indonesia that align with their respective investment mandates, demonstrating a strong potential for strategic and developmental impact.
The MoU highlights the deepening economic relationship between the two countries. DFC has a track record of mobilizing private sector investments to address development challenges. With exposure of more than US$ 35 billion, DFC has helped spur economic growth and promote regional stability in developing countries around the world.
The MoU underscores INA's unwavering dedication to fostering a collaborative environment with global investors and promoting sustainable development in Indonesia. It also reflects INA's long-term commitment to the potential of Indonesia's economy.
With a shared objective of promoting joint investments, the MoU aims to unlock a wide range of opportunities for development projects in Indonesia.
Singapore
On March 16, 2023, the Singapore government pledged to support Indonesia's planned new US$ 32 billion capital on Borneo island as the leaders of the two Southeast Asian nations presided over the signing of multiple pacts including an agreement on joint development of renewable energy during annual talks. Nusantara is located in eastern Borneo. If all goes to plan, Nusantara will transition into becoming Indonesia's political center by the end of 2024, replacing Jakarta.