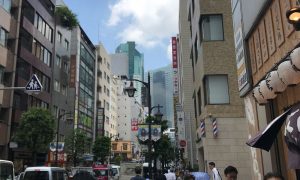 KKR and Gaw Capital Partners to Acquire Hyatt Regency Tokyo
Posted on 03/30/2023
---
Private equity giant KKR (via Asia Real Estate Partners) and Hong Kong-based Gaw Capital Partners signed a deal to acquire the Hyatt Regency Tokyo from Odakyu Electric Railway Company, Ltd. Funds managed by the two investment firms have agreed to acquire the luxury hotel in Tokyo's central Shinjuku special ward for an undisclosed amount. Odakyu said it expects to record a gain of JPY 50 billion (US$ 380.4 million) on the disposal.
The 746-room property is next to Shinjuku Central Park and the Tokyo Metropolitan Government building. The hotel was constructed in 1980.
This transaction marks KKR's latest investment in Japan and the real estate sector in Asia Pacific. This builds on KKR's continued activity and momentum in Japan's real estate sector across different real estate investment strategies, including KJR Management (formerly Mitsubishi Corporation-UBS Realty Inc.), a Japanese real estate manager that oversees two Japanese REITS, a portfolio of multifamily properties in Tokyo, and office assets across Japan. Globally, KKR's real estate team manages approximately US$ 65 billion in assets as of December 31, 2022.
Gaw Capital Partners entered the Japan market in 2014 through its first investment in Hyatt Regency Osaka and successfully exited as the second largest hotel deal in Osaka in 2016. Gaw Capital is currently managing properties of various asset class in Japan, including a logistics portfolio with seven fully-let assets across Greater Tokyo, Japan, a portfolio of multi-family residential assets in city center locations primarily in Tokyo and other major cities in Japan, a property in Fuchu Intelligent Park for redevelopment into a Tier III Data Center. In early 2022, Gaw Capital has also completed the US$ 3 billion privatization of Office J-REIT. As of the third quarter of 2022, Gaw Capital commanded assets of US$ 33.6 billion under management globally.