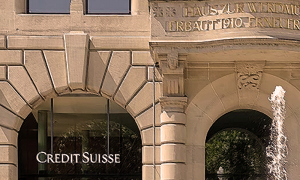 Credit Suisse CEO Apologizes
Posted on 04/06/2023
---
Shareholders in UBS and Credit Suisse were denied a vote in the hastily arranged takeover and vented their frustration to the leadership in a meeting this week. Credit Suisse CEO Ulrich Korner told investors "I understand" how a person would feel when confronted with the bank's collapse and takeover. Korner suggested shareholders were feeling "disappointed . . . angry." Korner was able to look on the bright side, that there is at least some equity remaining for shareholders. Korner was compensated US$ 2.76 million for his leadership of the bank in 2022. He began the year as CEO of Asset Management which he held since 2021 and Group CEO effective August 1, 2023. Prior to that he was at UBS from 2009-2020. He had an earlier decade at Credit Suisse from 1998-2009.
The Credit Suisse annual report, issued on March 14, 2023, indicates that Fitch and Standard & Poors rated Credit Suisse A- in 2022, down from A+ in 2021. Credit Suisse maintains a "Worry Barometer." Per Credit Suisse: "With the Worry Barometer, Credit Suisse aims to contribute to the public debate." According to Credit Suisse, some of the main concerns on the Swiss barometer were the environment and climate change, indicating the collapse of one of two major banks in the country was unexpected. The weather n Basel this weekend is forecast to be a comfortable 58° and mostly sunny
The Credit Suisse disaster has cost Saudi Arabia's Saudi National Bank US$ 1 billion and the same amount will be drained from Sweden's pension Alecta.
Keywords: Credit Suisse Group AG.