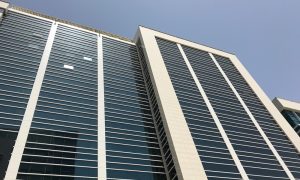 UAE's Mubadala Investing US$ 2.4 Billion in Brazilian Biofuel
Posted on 04/17/2023
---
Mubadala's Acelen, the energy company that has owned the Mataripe refinery in Bahia since January 1, 2022, has made arrangements to boost its presence in the biofuel sector. Mubadala plans to put US$ 2.4 billion into Brazilian investments in the next ten years to produce renewable fuels. The Mataripe refinery will have a central role in the process. Mataripe has 26 processing units, 4 terminals, 201 storage tanks, and 669 kilometers of pipeline connecting the refinery to the port.
A Memorandum of Understanding was signed Saturday in Abu Dhabi during the visit of Brazilian president Luiz Inácio Lula da Silva.  Mohamed bin Zayed Al Nahyan, the governor of Bahia, signed the memorandum with the CEO of Mubadala Investment Company, Khaldoon Khalifa Al Mubarak. Acelen says it will produce 1 billion liters of renewables a year, and employ 90,000 in the economy. CO2 emissions will drop by 80% if successful. The company is expected to begin work in 2026.
Brazil's Economy Depends On Ethanol
Brazil is a major producer of ethanol, with 31.66 billion liters produced in 2022, 6% more than in 2021 due to increases in sugarcane and corn ethanol production.