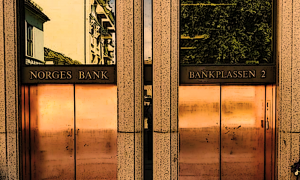 Norway's Sovereign Wealth Fund "Looks Positively" on Government Request
Posted on 04/18/2023
---
The Norwegian Finance Ministry announced that it has asked Norges Bank Investment Management (NBIM), which runs Norway Government Pension Fund Global, to consider investing in unlisted companies. Private equity offers outsized returns that are causing the Norwegian government to sit up and take notice. This has been something the government had refrained from in the past, but is now willing to potentially take on the risk. The sovereign fund owns 1.5% of all globally listed shares, with significant stakes in 9,200 companies. The sovereign fund also owns bonds, real estate, and other investments such as unlisted renewables in Europe. Norges Bank's Governor Ida Wolden Bache told The Storting: "Norges Bank looks positively on this review, and we will return with our advice and assessments towards the end of the year." The focus for Norges Bank appears to be on developing new companies, and not on taking companies that already operating private, but details won't be fully understood until Norges Bank completes its review.
Employee Suing Norges Bank
Earlier in April 2023, a court in Oslo began a gender discrimination case brought by an employee at Norges Bank. Elisabeth Bull Daae, Head of Trading Analytics is suing the central bank for US$ 1.54 million in compensation and damages. She alleges she was paid less than male colleagues and was asked to do housekeeping gestures despite her professional credentials. Norges Bank denies the allegations and says it has tried to help Bull Daae to succeed. Bull Daae continues to work for Norges Bank. Governor, Ida Wolden Bache, is expected to testify in the case.