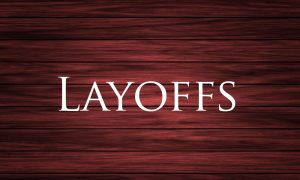 Abrdn Shrinking Multiasset Staff
Posted on 04/19/2023
---
Abrdn Investments is restructuring, laying off 20% of its multiasset staff. This follows the departure of its multiasset Chief Investment Officer Aymeric Forest. Russell Barlow, Head of Alternative Investment Strategies, will take over the remainder of the team with the end goal of "simplification" and making a "solid foundation" of the multiasset business.
Abrdn shares have been in a steady decline since a peak in 2015, losing 60% of their value from the highs of £550 a share. Abrdn is in its second year of a three year turnaround plan. CEO Stephen Bird reported on the challenges the company had been facing in 2022: "The group's adjusted operating profit of £263 million is 19% lower than in 2021. In line with the sector, the Investments vector faced headwinds in the market. Despite the progress made on its transformation journey, adjusted operating profit fell by £139 million, principally due to a decline in revenue. Our focus on simplifying and streamlining the Investments business reduced its overall costs by 2%, although we know we have more to do to drive this down further."
Restructuring costs are expected to be approximately £150 million during this full year.
On another note, Abrdn is looking at individually selling a series of private equity businesses which collectively have roughly £12 billion of investments, after struggling to find a buyer for the entire portfolio.
In 2017, Standard Life and Aberdeen Asset Management merged and in 2021 Standard Life Aberdeen plc rebranded to Abrdn.
Keywords: Aberdeen Asset Management, Aberdeen Standard Life.