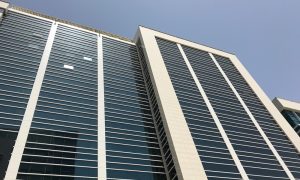 Mubadala Invests $500 Million in Brightspeed
Posted on 05/02/2023
---
Headquartered in Charlotte, North Carolina, Brightspeed is a U.S.-based broadband and telecommunications services company. Abu Dhabi sovereign investor Mubadala Investment Company will invest US $500 million in Brightspeed. With this investment, Mubadala will become a minority shareholder alongside investment funds managed by affiliates of Apollo Global Management, Inc. (NYSE: APO).
In October 2021, Apollo Private Equity Funds agreed to acquire Lumen Technologies' (incumbent local exchange carrier) ILEC assets and associated operations to create Brightspeed Internet. It was a US$ 7.5 billion deal for Lumen Technologies' ILEC assets in 20 states. Lumen Technologies had sold a portion of its ILEC business which is in its sub-scale, rural Midwest and Southeast footprint. Those assets mainly operated on legacy copper infrastructure, having not yet been upgraded to fiber at the time. Specifically, Lumen Technologies sold its ILEC Assets in the states of Alabama, Arkansas, Georgia, Illinois, Indiana, Kansas, Louisiana, Michigan, Mississippi, Missouri, New Jersey, North Carolina, Ohio, Oklahoma, Pennsylvania, South Carolina, Tennessee, Texas, Virginia, and Wisconsin.
Brightspeed
Brightspeed is the fifth-largest incumbent local exchange carrier (ILEC) in the U.S., with the capability of serving more than 6.5 million homes and businesses in mainly rural and suburban communities across the U.S. Midwest, Southeast and parts of Pennsylvania and New Jersey. Brightspeed officially launched operations in October 2022 and began the build-out of its state-of-the-art fiber optics network, which started serving its first fiber customers in March 2023. Brightspeed's planned fiber optics transformation is expected to reach up to 3 million homes and businesses over the next five years, including in many places where fiber and advanced technology have not historically been deployed.
This transaction also represents Mubadala and Apollo's growing relationship since the expansion of their global strategic partnership in 2022. Last February, the firms announced an agreement focused on private credit investment opportunities and deal origination across asset classes.
The Brightspeed investment is part of Mubadala's rapidly growing digital infrastructure portfolio headed by its Executive Director Mounir Barakat. In 2022, Mubadala invested US $350 million into Princeton Digital Group, a pan-Asia data center company focused on expanding world-class data center services to meet increasing demand across Asia. Mubadala has also invested £800 million into CityFibre, the UK's largest independent full-fiber platform. To date, CityFibre has enabled connectivity for more than 2 million homes in the U.K. through its advanced fiber network.
The transaction is subject to customary regulatory approvals and conditions.
Advisors
Paul, Weiss, Rifkind, Wharton & Garrison LLP is serving as legal counsel to Brightspeed. King & Spalding LLP is serving as legal counsel to Mubadala.