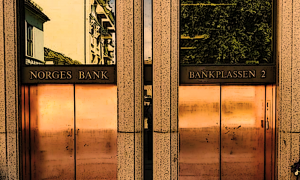 Norway Taps Norges Bank For Billions
Posted on 05/12/2023
---
Norway's government has increased its spending by US$ 5.3 billion since costs have risen due to inflation and Ukraine aid. The money will come from its sovereign wealth fund, run by Norges Bank Investment Management. The fund has stakes in 9,228 companies in 70 countries. The fund prides itself on transparency, and makes all investments public. Since 1998 it has achieved an annual return of 5.7%.
The finance ministry says it underestimated the impact of price increases in its spending plan, just as more money was being earmarked for Ukraine. A government statement read: "Higher price growth than expected in the national budget 2023 last autumn has meant that the original budget has become more contractionary than intended at the time."
Norway also expects to bring in 360 billion Norwegian crowns less, or US$ 34.3 billion, in oil and gas revenue, which will be a bigger hit to the bottom line. However, with over US$ 1.3 trillion in assets, Norway's sovereign wealth fund is still well-capitalized. In 2022 it took a loss of -15% in its equity positions and -12% in its Fixed Income allocation, but gained 5% in Unlisted Renewable Infrastructure.
Keywords: Norway Government Pension Fund Global.