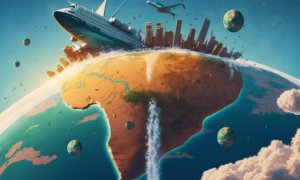 UniSuper Buys 50 Percent of Industrial Portfolio from Korea NPS
Posted on 07/30/2023
---
Superannuation fund UniSuper has taken a 50% stake in a portfolio of industrial and logistics assets across Sydney and Melbourne in a deal worth around A$ 560 million. UniSuper takes over the position in the A$1.1 billion Australian Industrial Partnership that had been held by South Korea's National Pension Service. UniSuper acquired half ownership in the 20 assets from the National Pension Service of Korea. UniSuper joins existing co-owners Dexus Property Group and Blackstone Group in the venture. The portfolio comprises around 342,000 square meters of industrial space.
About 12 of the assets are in the Quarry Industrial Estate in Greater Western Sydney, with the remainder in Truganina, 12 miles west of Melbourne.
In recent times, UniSuper has focused on expanding its directly owned industrial asset exposure in developed markets. UniSuper's property portfolio delivered a positive return overall in the last financial year. Those returns were driven by logistics and industrial exposure, while the industry superannuation fund had some trouble on its office tower investments.
Keywords: Blackstone Group LP.